It is a painful medical condition in which there is pus formation & infection in appendix located between small & large intestine
It is a surgical emergency & requires urgent attention.
6 to 10 % will have appendicitis at some point in lifetime.
Assessment of patient includes Examination by Surgeon along with 
Treatment
APPENDIX OPERATION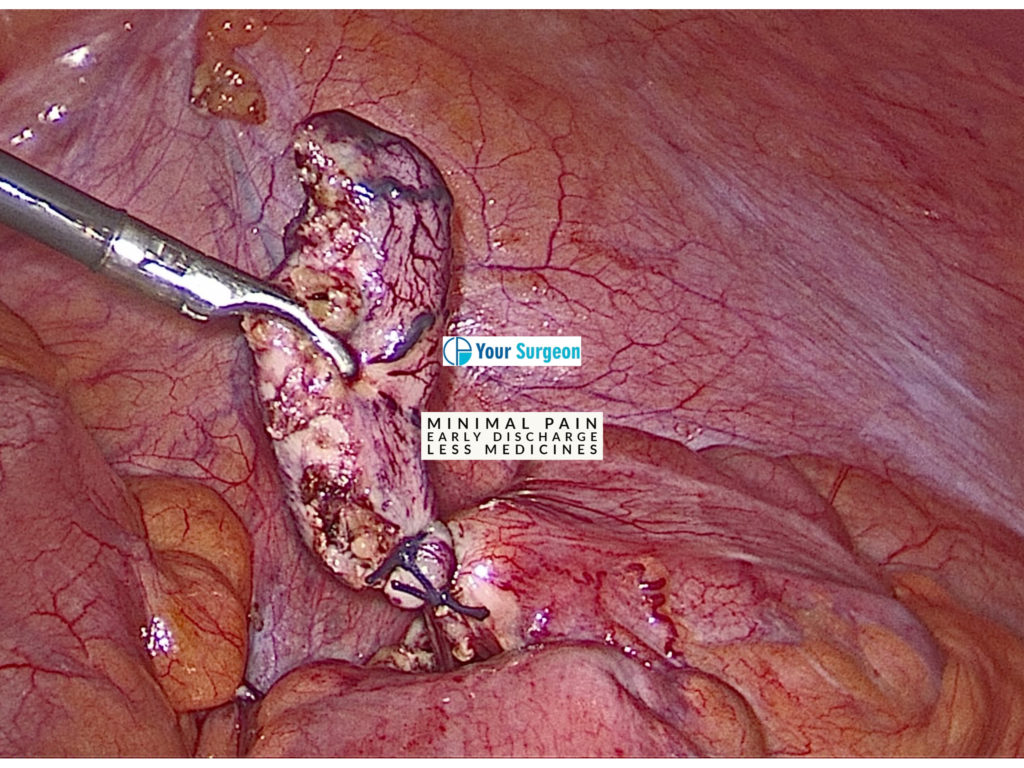 Infection or obstruction of lumen of appendix or stone like formation called appendicolith
Following are risk factors.
Surgery / Operation is best treatment for appendicitis. 
    Treatment with medicines may not be effective & can be risky.
Short Hospital stay
Fast recovery
Minimal pain
Less chances of infection
Less chance of missing other causes of pain
Early Diagnosis & Surgical Intervention means less side effects.
Infection
Bleeding
Stitch infection
Bowel Obstruction ( If Treatment is delayed )
Light diet in initial few days
Quite safe in most patients
Walking is advisable for early recovery
Trace Biopsy report & get it checked with your surgeon
It is surgical emergency & disease becomes critical.

Your Surgeon may have to cut open & remove part of intestine if disease has spread to surrounding organs

Cut might be bigger than usual surgery
Had Appendicitis. Dr Chintan Sir did operation & was discharged within 24 hours. Hospital has all the latest technology
Book OPD appointment with Dr. Chintan B Patel at Kiran Hospital, Surat, Gujarat, India
Morning10.00 AM – 12.30 PM
Evening04.30 PM – 06.00 PM