Hydrocele Surgery is Accumulation of fluid in between layers over testis leading to appearance of large swelling in scrotum obviously in males.
However Canal of nuck hydrocele , a rare entity seen in females.
A) Primary Hydrocele Surgery
B) Secondary Hydrocele Surgery
Painless Scrotal swelling In Testis area
Occasional Pain or Heaviness
Pain & fever if Secondary causes or Infection
Assessment of patient as per following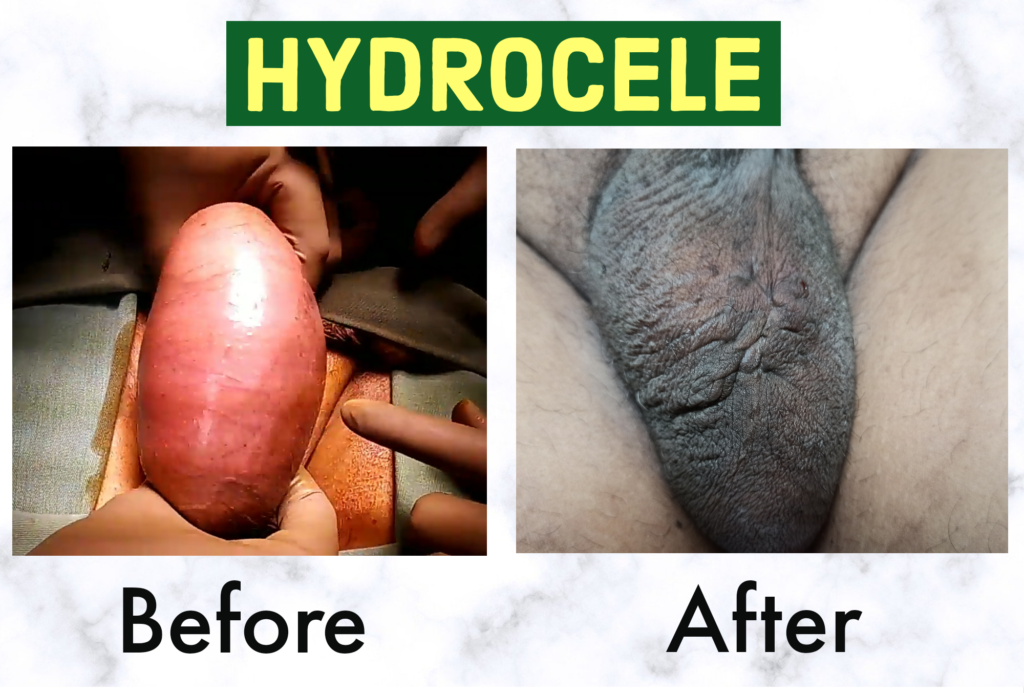 Moderate to Large Size Hydrocele will need some form of surgical treatment.
Very small sized Hydrocele patients can wait & watch. 
Treatment of Infant Hydrocele in New born children ?
Incidence is upto 10 percent in new born infants
Conservative treatment & wait for atleast 18 months as many will regress with time unless coexisting inguinal hernia
If no regression , then herniotomy after 18 months may be advisable.
had one of the largest abscess with liver failure and multiple problems. Hospital team did excellent work and pulled me back from ventilator & saved my life
Morning09.00 AM – 12.00 PM
Evening04.00 PM – 07.00 PM
You simply click on above number and book appointment with Dr. Chintan B Patel